Industrial Cooling

Air cooled scroll chiller with integrated Free Cooling

Sector: Industrial Cooling
Scope: Process Cooling
Requirements:
Highest availability of the cooling system (all year round)
Longest possible operation with Free Cooling
The chilling system was manufactured at our plant in Italy and delivered in one piece. Production and installation diagrams were planned in 3D and implemented on site. Soft starters were used to reduce the compressor inrush current.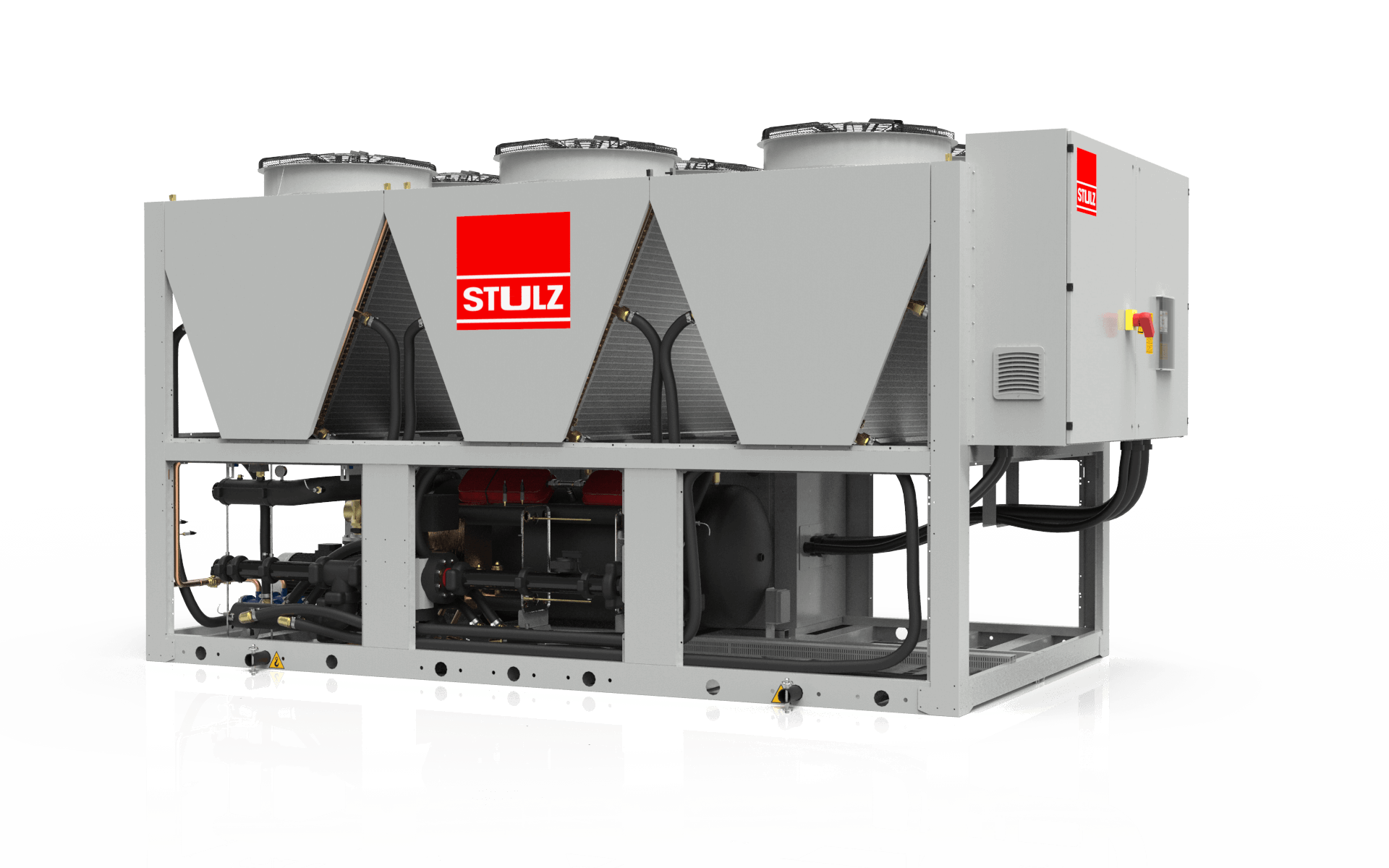 | Technical Data | | |
| --- | --- | --- |
| Cooling capacity Q0 | | 302 kW |
| EER incl. chilled water pump | | 3.00 |
| Refrigerant | | R410A |
| Refrigerating agent | | 70/30% water/glycol |
| Refrigerant inlet | | +10°C |
| Refrigerant outlet | | +6°C |
| Ambient temperature | | +35/-20°C |
| Sound power | | 79 db(A) |
| Compressor make and type | | 2 x 2 scroll compressors |