Power failure

Power failure – be best prepared with the CyberCool 2

With the options available from STULZ, the CyberCool 2 reaches the required cooling capacity as quickly as possible after power failure, minimizing downtimes.
Power failure options
UPS buffered controller and compressor quick-start

Dual mains supply A-B with automatic or manual switchover

Compressor soft start to prevent current spikes
What does restart after power failure look like with and without options?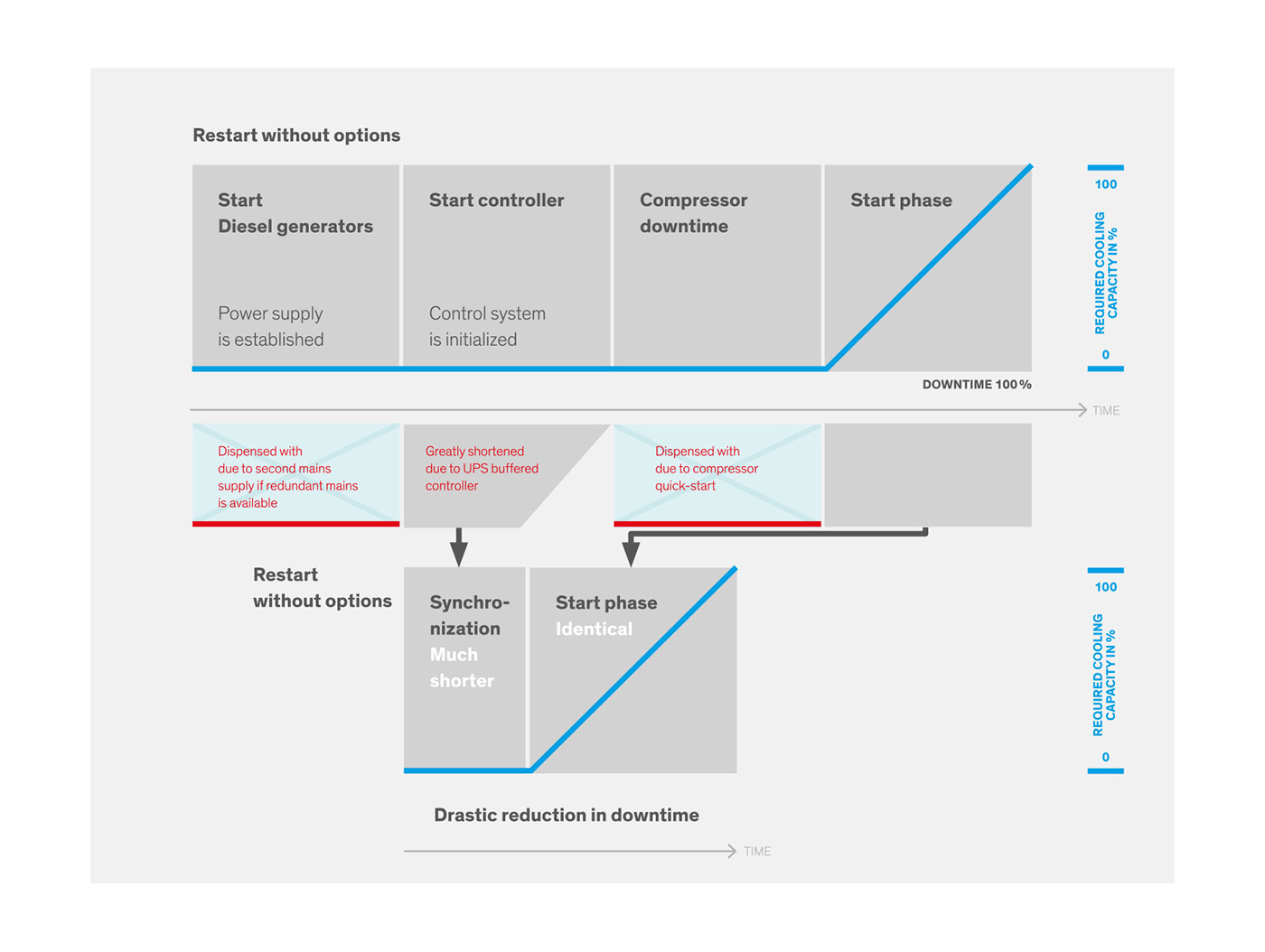 Contact
Contact us
For sales and support inquiries, please make a selection below to find your local contact.
Holsteiner Chaussee 283
Hamburg, 22457
Phone:

+49 40 5585-0


Fax:

+49 40 5585-352

Stulz Territories:

Lower Saxony

,

Baden-Württemberg

,

Bavaria

,

Berlin

,

Brandenburg

,

Bremen

,

Hamburg

,

Hesse

,

Mecklenburg-Western Pomerania

,

North Rhine-Westphalia

,

Rhineland-Palatinate

,

Saarland

,

Saxony

,

Saxony-Anhalt

,

Schleswig-Holstein

,

Thuringia